Bon Heart 365 Fruits & Vegetables Concentrate
Bon Heart 365 is a combination of 7 natural ingredients, extracted from each best essences to provide you with a balanced mix of nutrients and vitamins. It is produced as a concentrated juice, to preserve in its best and richest form, without compromising on the goodness. Refered to as a superfood, it aims to bring nothing less than health benefits!
So....What is the purpose of Bon Heart 365?
Bon heart 365 is here to keep you away from unwanted diseases. We all know for a fact that 'prevention is better than cure', but what exactly are we preventing? Answer: Blood Diseases and disorder. Blood is a fluid in humans, that delivers necessary substances such as nutrients and oxygen to the cells and transports metabolic waste products away from those same cells. And hence this is very important as it connects all over your body, to your organs (such as lungs, kidneys, heart) and to your intestines. We have to ensure what are feeding, are the right nutrients for our blood to absorb so as to prevent harmful bacteria to attack our body / get out of our body; and this is a tip to stay away or combat these chronic diseases. And just as you would have possibly understood and imagined, with failure of operating organs, it could leads to other diseases. For eg, High Blood Pressure could lead to stroke/ coronary artery disease/ kidney failure, High Blood Sugar could lead to diabetes/ stroke, High Cholesterol(fats (lipids) in your blood.) could lead to heart attack and Other Blood diseases – Cancer i.e leukemia Let's not take the chance of risk!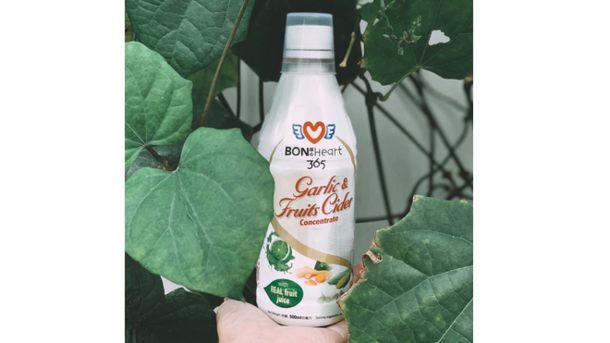 Benefits of Bon Heart 365
Bon Heart 365 helps to: - Aid in digestive system/ improve bowel movement (detox) - Regulate your diet / weight - Blood purifying - Promote metabolism - Prevention of cardiovascular blockage                  - Effectingly controlling 3 'High' - High Blood Sugar/ High Blood Pressure/ High Cholesterol - Reduce risk of diseases (such as heart disease, respiratory disease, diabetes and etc) *No preservatives / colouring / added sugar "In good health and all may go well with you." Nourish yourself with the best, healing from the inside. It is a bottle of concentrate juice and you will be able to adjust the serving yourself! *Per bottle serves 25 *Inclusive of GST & delivery charge!
100% NATURAL INGREDIENTS!
The recipe creates a balance taste of each ingredient, complimenting each other, giving you a taste of fruity aroma lingering in your breath.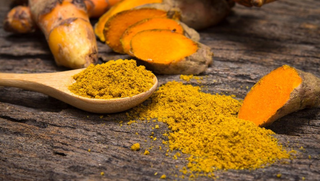 TURMERIC
Turmeric's active ingredient is curcumin. It is a potent anti-inflammatory agent in addition to being a herb which alleviates arthritics symptoms. Turmeric significantly lowers triglyceride levels in blood and cholesterol and potential reduces stress level and brain ageing. It also increases sustained attention and memory tasks. Memory and mood may also be improved after long-term consumption. Muscle soreness was also proven to be significantly reduced after turmeric consumption.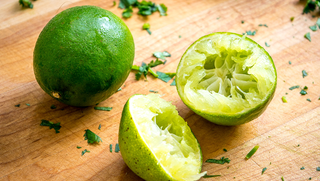 LIME
Lime is a fruit containing significant amounts of Vitamin C.  Vitamin C is an antioxidant, which combats the cancer-causing free radicals in the body.  It aids with collagen formation, which is responsible for rapid wound healing and iron absorption that helps with immune functions.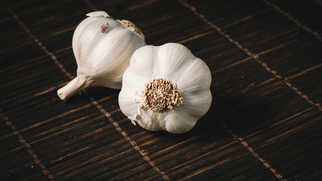 GARLIC
Garlic has been recognised for its medical properties since ancient times.  Garlic's active ingredient is allicin whose consumption exhibits positive cardiovascular impact and suppresses bacterial growth.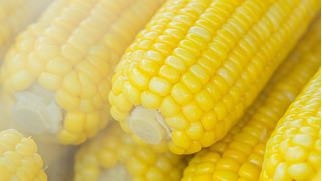 SOLUBLE CORN FIBRE
Soluble Corn Fibre is derived from the hydrolysis of corn starch, SCF promotes gut health and healthy blood pressure due to its reductive effect of plaque formation along arteries (atherosclerosis) by bad cholesterol.  SCF improves bone density by improving the body's absorption of calcium.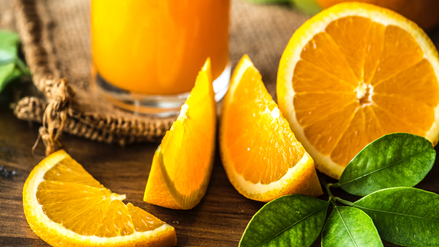 ORANGE CONCENTRATE
Orange Concentrate refers to orange juice which has had water removed.  Orange juice concentrate has been considered to have a positive impact on reducing risks of contracting hypertension while encouraging blood circulation.  It is also known for being antibacterial; helps in weight loss ad maintaining a youthful complexion amongst many other benefits.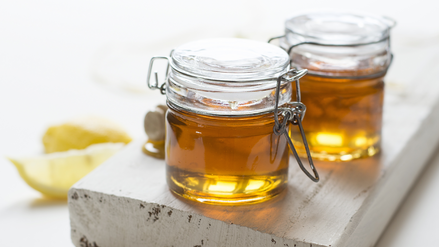 HONEY
Gathered from nectar of different flowers.  This honey is an exotic mix of flavours and boasts the scent of multiple flowers.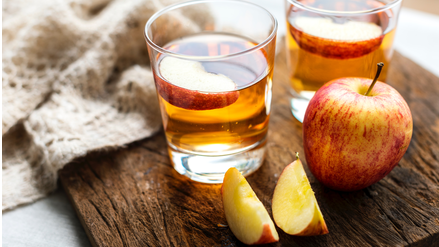 APPLE VINEGAR
Apple Cider Vinegar is made by fermenting the natural sugar (fructose) found in apples which turn into acetic acid, a natural preservative.  ACV fosters an increased feeling of fullness (satiety), hence resulting in eating fewer calories, which would ultimately help with weight loss.
Quality Assured!
We ensure that all raw materials, manufacturing process and final products are subjected to stringent quality control and assurance. Our products are recognized with the accreditation by relevant authority in Singapore.